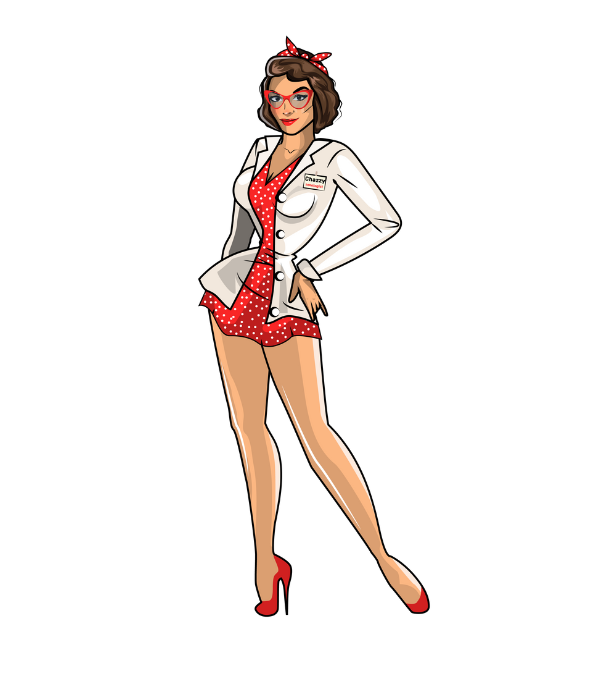 Welcome to Chazzy!
Your first choice for pleasure products, sexual health and wellness supplies, and other unique adult novelties.
Providing you with quality toys meant to enhance your sex life and, thereby, your whole life!
Let's Get Started...
A Few of Our Favorite Brands
New online shop with years of experience!
Welcome to our family of adult stores: Chazzy, Sexy Suz, and The Love Library. For over thirteen years, we've satisfied customers at our brick-and-mortar locations and premier adult expos like EXXXOTICA. Our passionate teams stay up-to-date with industry advancements, promoting sexual health for overall well-being. Explore our carefully selected range of adult products, from toys to lingerie, with knowledgeable staff to guide you. Join us in celebrating human sexuality, where satisfaction is our priority. Visit our stores and experience the difference today!
We take pride in providing only the highest quality products, hand-picked to cater to your specific desires, and our team is always ready and willing to assist you in finding just the right product for your pleasure needs.
Let customers speak for us
I must admit that I'm impressed
I must admit that I'm impressed - you went the extra mile and followed through and fixed an innocent mistake and got me everything I ordered - they're awesome! I wish there was something else in this grouping that I thought looked cool and worked on the same areas - but I've yet to see something meaningful :( Maybe someday? Are there any side-effects to watch out for? Can it be overused? Everyone is too scared to discuss what they use or has a different angle than myself - I get that it's personal and I don't know what the solution is.
Stay Safe Everyone!
Zero Tolerance - Tap It Silicone Rechargeable Prostate Massager w/ Remote Control - Black
10 out of 10!
I have to say that this one absolutely satisfies without the need for internal stimulation. I have had this toy for a while and my body still gets excited when I take it out of the drawer. Plus, I always take it with me when I travel...which is A LOT!
Womanizer - Premium 2 Rechargeable Silicone Clitoral Stimulator - Bordeaux, Gray, Black, Blueberry, Raspberry